Manenberg gang violence
|
Mary-Anne Gontsana
News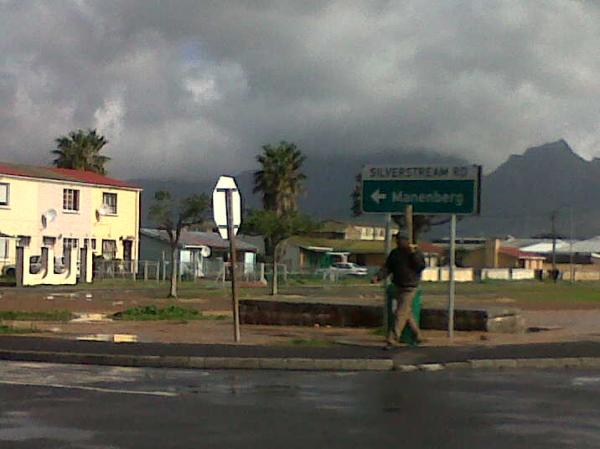 Western Cape Police conducted crime operations in the Manenberg area on 19 August as part of ongoing efforts to end gang violence as learners returned to school
Fourteen schools had to be closed last week.The schools were Manenberg High, Silverstream High, Phoenix High, Manenberg Primary, Silverstream Primary, Sonderend Primary, Edendale Primary, Red River Primary, Rio Grande Primary, Danville Primary, Primrose Primary, Easter Peak Primary, Phoenix Primary and Talfallah Primary.
"The schools have reopened as planned and teaching and learning is continuing as per normal," said Bronagh Casey, spokesperson for Western Cape Minister of Education Donald Grant.
Thurston Brown, principal at Manenberg High School, said there was a sense of calmness at his school today due to the high visibility of police and metro police.
"We had three metro police officers in the school grounds for the entire day and we thought that this would only be for a week or so, but it seems that it is a long term thing. I can't really say there was a particularly violent incident in our school before, but the problem we had was that some of the learners were linked to these gangs, so we had that constant worry that members of rival gangs could easily come into the school to look for these learners for revenge purposes.
"We resorted to temporarily putting these learners out of school. All in all everything went well today, and the matrics have even stayed after school for extra classes. The educators are happy that there are no sounds of gunshots in the background. But there is still a lot of work to be done in terms of stopping gang violence in the area; this is a war and we need to work together," said Brown.
A resident, who identified herself as Simone, and lives in Lillian Court, Manenberg, said since yesterday there had been a high visibility of police and this morning and afternoon she had also seen a police helicopter patrolling.
"Yesterday just near us, one gang member wanted to shoot the other but the gun jammed. He was arrested and taken away. Even though there are police, I still don't feel safe. I don't go out, especially not at night. At times, I'm even afraid to invite my friends over because it is dangerous."
Yesterday, Western Cape Premier Helen Zille announced that the Western Cape government would allocate R6 million to the City of Cape Town for stabilisation efforts over the next three months. This would also involve departments such as Social Development and Community Safety. The Western Cape Education Department's (WCED) contribution would come from the Expanded Safe Schools Programme budget.
There are currently 43 metro police and traffic officers deployed in Manenberg. This will be increased by an additional 71 officers for two weeks. Officers will be withdrawn from service elsewhere.
Interventions by the Western Cape Government to stop gang violence included the reinstatement of specialised units and the deployment of the army.
Casey said the manpower would be divided between schools during school hours and along the access routes both before and after school.
"Minister Grant has requested that the representative group of educators select a task team that would assist the Education Department and the Metro police to identify where the manpower is most needed … The team will assist in plotting out safe movement corridors for educators where there will be a high law enforcement presence, and will identify the security needs of each of the schools," said Casey.
A meeting on the situation was attended by Grant, Community Safety Minister Dan Plato and Social Development Minister Albert Fritz, together with members of the South African Police Service (SAPS), mayoral committee member for safety and security JP Smith, members of the Metro Police and the representative group of educators from Manenberg.
Police spokesman Tembinkosi Kinana said the situation in Manenberg was undoubtedly bad as long as incidents relating to loss of innocent lives were experienced in the area. "We've always maintained that the Western Cape Province does have the strategy on gangs … The SAPS has deployed police personnel in Manenberg as part of a strategy to deal with the situation and to ensure calm in the area."
© 2016 GroundUp.
This article is licensed under a
Creative Commons Attribution-NoDerivatives 4.0 International License
.